10.1" Nextion Intelligent Series HMI Touch Display
NEXTION Black Friday Sale:
Buy 2 Get 10% OFF+ $30 OFF on Orders over $199 with Code NEXTION30
Valid Until Dec 10
Nextion Intelligent Series NX1060P101-011C-I is Intelligent series 10.1" capacitive HMI touchscreens without enclosure and SKU is IM190411002
NX1060P101-011R-I are Intelligent series 10.1" resistive HMI touchscreens without enclosure and SKU is IM190411001
Nextion Editor Overview
Nextion Editor is a free human-machine interface (HMI) GUI development software for Nextion Basic Series, Discovery Series, Enhanced Series, and Intelligent Series. The software offers an easy way to create an intuitive and superb touch user interface even for beginners. Add a static picture as a background, define functions by components, you can make a simple GUI in minutes. The easy Drag-and-Drop components and simple ASCll text-based instructions will dramatically reduce your HMI project development workloads and develop projects rapidly in a cost-effective way. The Nextion product is the best balance HMI solution between cost and benefit with a low and decreased learning curve.
Versatile Character Encoding
With several character encoding, you are able to create the HMI project in your language characters and strings.
Fonts and Text Styling
The font creator allows you to generate the specific fonts applied in each component value or text attribute. e.g.Generate the font of "Arial" with Height "24" and Encoding "UTF-8"
25+Amazing WYSIWYG Components
Easy-to-use components to customized GUI at screen side allow you to develop projects rapidly in a cost-effective way
Component Attribute Setting
The component attribute setting gives you the options to design all the aspects of the component that you need.
Free Simulator Debug
Debug the HMI project at any time even without the Nextion Display.The instruction input area allows you to send any Nextion commands to check the feedback and interactions.
Nextion Operational Commands
The operational commands allow users to program the HMI interactions by coding in Events windows
Text-based Instruction Set
Simple ASCll text based instructions will dramatically reduce your HMI project development workloads
Support Simple Assignment Operators
To handle the calculation and assignment for the text and Numeric data, the simple assignment operators help.
In The Box
NX1060P101-011C-I  Certification and Documents
NX1060P101-011R-I  Certification and Documents
Nextion Technical Support
Additional information
| | |
| --- | --- |
| Weight | N/A |
| Dimensions | N/A |
| Brand | Nextion |
| Model | NX1060P101 |
| Display Size | 10.1″ |
| Resolution | 1024*600 |
| Touch Panel | RTP/CTP |
| MCU | 200 MHz |
| Flash | 128 MB |
| SRAM | 512KB |
| EEPROM | 1024 Byte |
| GPIOs | 8, IO0-IO7 support input, output and component binding event, IO6-IO7 support PWM |
| RTC | Yes (CR1220) |
| Input Power | DC 5V 2A |
| USART Port | XH2.54 4P |
| Storage Temperature | -30 ~ 85 °C |
| Working Temperature | -20 ~ 70 °C |
| Nextion Editor Components | Text, Scrolling Text, Number, Xfloat, Button, Progress Bar, Picture, Crop, Hotspot, TouchCap, Gauge, Waveform, Slider, Timer, Variable, Dual-state Button, Checkbox, Radio, QRcode, Switch, ComboBox, TestSelect, SLText, DataRecord, FileStream, Gmov, Video, Audio, ExPicture |
| Component Opaqueness | Yes |
| Loading Effect | Yes |
| Animation | Yes |
| Video | Yes |
| Audio | Yes |
| Character Encoding | ascii, utf-8, iso-8859-1~15, gb2312, ks_c_5601-1987, big5, windows-874/1255/1256/1257/1258, koi8-r, shift-jis |
| Anti-aliasing font | Yes |
| Product Dimensions | https://cdn.nextion.tech/wp-content/uploads/2019/07/NX1060P101-011C-I-Dimension.pdf |
10,1 pollici
Ottimo oggetto come tutti quelli comprati. Grazie.
Hi,
I would like to reply to your message and present my problem, but your address [****] does not work. Can you give me an address that works? M mail adress ; [****]
Product is great, customer service is terrible
We've been using nextion product for years. More than 100+ units so far. The products were excellent as long as it works. Buying process is a charm. Shipping is good.
Somehow, one of the screen was defected. That's when you need help from customer service.
They'll take the case, then ignore you. After following up so many times, we can conclude that warranty and customer service does not exist.
The screen was great. As long as it works. This is so far the best in the market.
Stellpult
Ich verwende es für mein Stellpult bei der Modelleisenbahn
Intelligent series 10.1" capacitive
I have been using Nextion 10" in capacitive version for several years and I am very satisfied. The package arrives very quickly every time.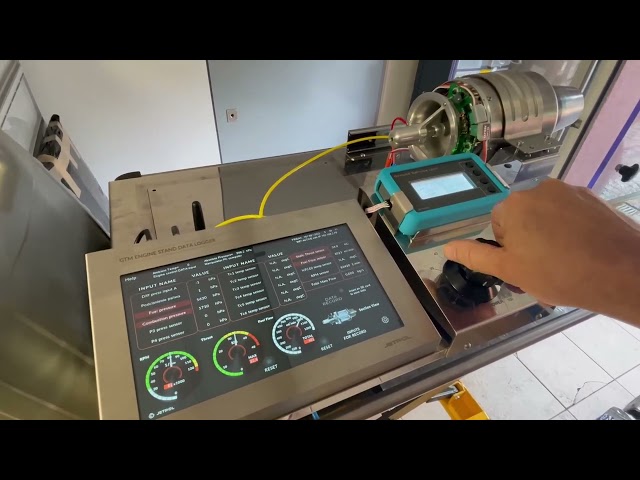 Great HMI (supplement)
I forgot to add that if you need to download complete project (in case of changing resources - pictures, audio, fonts, ...) it takes some time over serial communication (5 minutes for 18MB), but in this case you can use SD card which takes just few seconds (plus time you need to put SD card in to reader, write it, move it to HMI and restart)
I saw that smaller HMIs can be ordered with casing, I hope they will offer casing for 10" sometime.
Absolutely fantastic!
Works perfectly, well packaged and well documented 10/10
I wanted this one after having a great time with other models. Wonderful!
Nextion 10", Resitive
Great product.
We use them in a rather burdensome situation.
Mounted outside, protected only by a small cover, exposed to temperatures ranging from 40-45 ° in summer when exposed to the sun to -7 ° / -10 ° in winter.
Visibility remains good even in direct sunlight.
Good service.
The last order arrived (Italy) in 10 days.
Great for beginners
Delivery was quick, 6 days from china to my hand in Australia. Good quality screen & construction & so far both hardware & pc software have been stable , reliable.
Great for beginners, in a very short time ~1-2 Hrs you can get otherwise very complex graphical displays functioning & looking good. Meters , data loggers over multiple screen pages are quick & easy. Lots of examples on youtube.
I look forward to future enhancements in the Nextion Editor.