SONOFF ZBMINI Zigbee Two Way Smart Switch
SONOFF Black Friday Sale:

$10 OFF $69+ with Code BF10 | $15 OFF $99+ with Code BF15 | $30 OFF $159+ with Code BF30
Extra Free Standard Shipping on SONOFF Orders Over $89, valid until Dec 10.
【Works With Zigbee Hub】After connecting ZBMINI to SONOFF ZBBridge Pro, you can control it through the eWeLink APP to realize remote control, timing, sharing control, smart scenes, and other functions.
【As A Zigbee Router To Extend Zigbee Network Range】The communication distance between two adjacent devices is 80m. ZBMINI is a Zigbee router that can extend the communication distance of the Zigbee network.
【Two-Way Control】Use ZBMINI to retrofit a light and hide it in the switch box, without any traces, you will get a smart light and the physical switch controlling is still retained.
【Hands-free Voice Control】Speak to Alexa or Hey Google, SmartThings and Alice, and it will perform your command to turn on/off.
【Compatible With Other Zigbee Hub】Support Zigbee Amazon Echo Plus 1st Gen, Echo Plus 2nd Gen, Echo Show(2nd Gen), Echo Show 10(3rd Gen), Echo 4th Gen, Echo Studio, Phillips Hue Bridge, and SmartThings Hub.
Frequently Bought Together
Mini Body, Huge Power
Whatever type of junction box you use, the switch can be installed in it to smarten your wall switch.
Widen External Switch Connection
Work with different type of external switches to control your devices, like the SPDTS light switch.
Use Widely, Work Safely
Accredited by the Zigbee Alliance that ensures a powerful conpatibility for more hubs support.
Security in Both Use and Privacy
The shell is fire-proof and flame-retardant shell that improve the fire safety when ZBMINI works with your devices. CE and FCC sertified. The Zigbee 3.0 protocol with AES-128 encryption keeps your device data secure and unreadable by prying eyes.
Zigbee3.0 Protocol, One-tap Pairing
Adopts Zigbee3.0 protocol, you can quickly add it to SONOFF ZBBridge Pro, getting them paired via a single tap on the app.
Work As A Signal Transfer Station
Whether it is often off-line because of there is a long distance between your device and router? ZBMINI can be a Zigbee router to transmit the signal among devices.
Simple Timing, Smart Life
You may forget to turn off the light after leaving home. Don't worry, this smart switch can do this for you, anywhere and anytime.
Hands-free Voice Control
Seamlessly compatible with Alexa which helps turn on or off home appliances via your voice.
Scene Linkage with SONOFF Devices
Support setting the smart scene to trigger connected devices, as well keep scene linkage with SONOFF smart devices.
SONOFF ZB MINI Zigbee 3.0 DIY Smart Switch Two Way Switch APP Remote Control Works With Smartthing/ Hue Hub/SONOFF ZBBridge Pro
SONOFF ZBMINI is a Zigbee-enabled two-way smart switch that is compatible with different hubs, including SONOFF ZBBridge Pro, Amazon Hub, Samsung SmartThings Hub and Philips Hue Hub. The Zigbee3.0 protocol gets ZBMINI and Zigbee bridge Pro to be paired in a quick way. ZBMINI is safer to use in you home that is promised by the fire-proof and flame-retardant shell. Additionally, AES-128 encryption ensures the safety is extended to data device privacy, no worry about privacy disclosure of your device. It can be as a Zigbee router to help transmit the Zigbee signal to ensure a stable connection when multiple Zigbee devices are used for your home. If you are keen on two-way control, you can connect a Single Pole Double Throw switch as the external connection to expand the control way.
Documents
Additional information
| | |
| --- | --- |
| Weight | 42 g |
| Dimensions | 48 × 46 × 30 mm |
| Brand | |
| Product Type | Zigbee Two-Way Smart Switch |
| Input | 100-240V AC 50/60Hz |
| Output | 100-240V AC 50/60Hz |
| Zigbee | IEEE 802.15.4 2.4GHz |
| Max. Load | 10A |
| Material | PC |
| Certified Compliance | FCC, CE, Zigbee Alliance |
| Works With | Amazon Alexa, Google Assistant, Samsung Smarthings, Yandex Alice |
ZigBee is perfect
I prefer ZigBee devices and have installed 7 of this Mini. The good quality as usual and perfect delivery (about 15 days to be delivered in Italy). I'll be back soon with new purchases
Inductive load presented issues with switch reliability
The ZBMINI is a great product, but I am having issues with reliability. I am using it for a bathroom fan to turn off after the humidity reaches a value, however I have been experiencing issues with the zbmini actually turning off or on reliably. The fan is a panasonic bathroom fan, which is a an inductive load and periodically (not every time) the fan will either not turn on or not turn off. The zbmini turns on, then immediately turns off or turns off, then immediately turns back on. I have tested this zbmini with a resistive load and it does not experience this issue.
Excellent service and good product
My order was timely delivered. The switches are working flawlessly. Recommended.
Works great, perfect fit
This thing fits perfectly behind my old style switch. And by perfectly, I mean you have to treat it right, trim the wires as short as you can, screw the wires tight so they don't pull out while you're manoeuvring the device, and and be gentle while pushing it back into the bottom of the switch cavity. This is my third one, I keep getting them because my wife doesn't want me changing any switch to a modern switch, and I keep wanting to expand my smart home network.
Once you've physically got them installed, the wireless connection is a breeze. With Hubitat, it doesn't detect device type automatically, you have to select "Generic Zigbee Switch", but apart from that it's effortless and does what you want.
Compared to the standard physical non-smart switch it's replacing, there is a slight delay from flipping the switch to the light going on or off - it's noticable but not annoying.
I'll be buying more - it's the perfect solution to making old switches smart. Either to add automatic lighting to patios based on movement or door contact sensors, or just to help add an extra light switch to control a light 3-way without needing to re-wire. (Of course, you need a smart Zigbee hub.)
I have had zero problems with this switch. It response straight away when I flick the switch, and also as part of rules responding to opening a door or motion sense on my front door landing. I've never had to reset it or anything.
Works as expected
A little bit too big for my purpose. I have ticino electric box with a combination of switches and an outlet and the ZBMINI does not fit comfortably into that box. Otherwise it works well with my system. I'm running zigbee2mqtt with homeassistant.
Sorry for the inconvenience caused to you, we have forwarded your question to the relevant departments, and they will evaluate it.
no problems
shipping took a little long
Como se espera
Funciona como se espera y es ideal para determinados proyectos.
Good experience
I'm using the ZBMini via ZHA in Home Assistant. The automation has worked flawlessly and I have ordered another ZBMini for an additional automation.
Good price, but it does not work always.
I have 16 Zbmini around the house, and while some works great, some does not. It is not a connectivity issue as it is always available on Home Assistant, but some times I have to switch it off 3 times for it to really go off. I can hear the relay clicking on its own switching back on. This happens on either using the switch or a remote command from home assistant. Not sure if this is a faulty unit that needs to be replaced, or a design flaw as I can see lots of feedback on the very same problem. People suggests to add a resistor to it, but I don't feel I should do such a design change.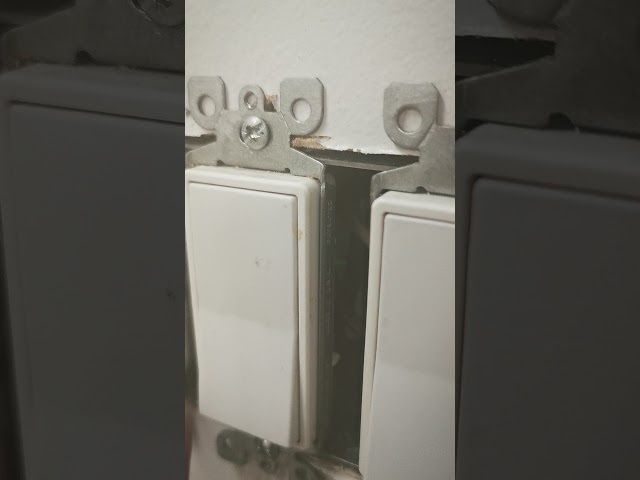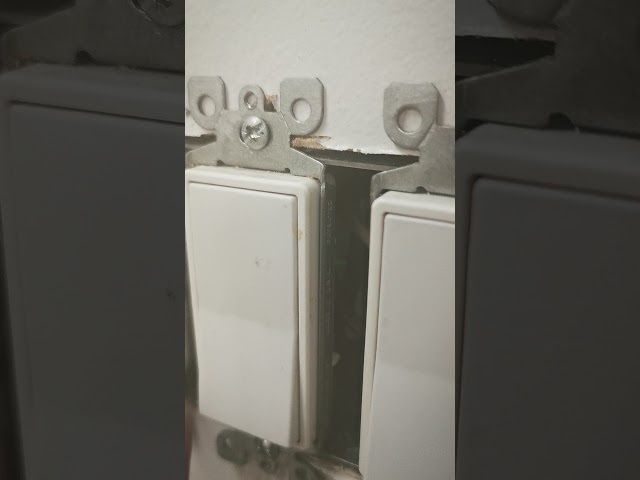 Sorry for the inconvenience, our customer service team will contact you to help you solve this issue.
As cheap as it could be
The range is very limited. Plus you don't have the footprint to solder an external antenna.
Borderline construction, it feels really cheap.
And the lack of UL certification does not bring confidence.
Would not recommend nor buy again.
Sorry for the inconvenience, our customer service will contact you to help you solve this issue.