SONOFF Zigbee Smart Curtain Motor
Free Standard Shipping on SONOFF Orders Over $89
【Easy to Make Ordinary Curtain Smart】Make your original curtains smart in seconds without making any changes to your current curtain or using any tools, the powerful speed of the motor can easily pull the 8kg curtain at a constant speed.
【One device meets different use scenes】Suitable for various family curtains, one device can work for both single-side opening and double-side opening curtains! Save your time thinking about how to make your curtains smart!
【Manual Start or Pause】We collected the data of the curtain movement process, calculated the voltage curve when the curtain is running. Gently pull the curtain to open automatically and stop at any time.
【Multiple Control Options】You can use eWeLink App to control your curtains, schedule a time, set the smart scenes in the APP to interact your curtains with other smart devices, or use remote control(one remote to control multiple curtain motors or multiple remotes to control one curtain motor),voice control is also supported.
【Long Battery Life and Easy to Charge】Using 4000mA lithium battery, after fully charged, it can be switched on and off twice a day for up to 3 months of use.It can also be charged all the time to keep the battery fully charged at all times.
Note: there is one curtain remote controller included in the package, if you need more controller, please purchase them separately.
Frequently Bought Together

Documents
Video
Additional information
Weight
821 g
Dimensions
268 × 155 × 64 mm
Model

ZBCurtain

Input

5V/1A

Wireless Connection

Zigbee 3.0

Max.power

5W

Applicable Curtain Length

≤3.5M

Shell Material

ABS

Battery Model

103450(103450 x 2, 3.7V)

Battery Capacity

4000mAh

Wireinterface type

Type-C

Applicable track diameter

≤40MM

Product Size

Main-motor: 115x78x29mm
Vice-motor: 115X58X28mm
Excellent curtain motor
That's what I need, no modifications need and easy fixii.
Excellent curtain motor
It is excellent device, but the curtain track must be new or oiled for smooth sliding. I use it for one side curtain.
Works with Home Assistant
I've been looking for a way to automate my curtains and this product provides a convenient and affordable solution to do it. It takes 30 minutes to setup and there is a helpful video on how to do it.
It uses ZigBee so it works with HomeAssistant if you have a ZigBee adapter. I was able to automate the opening and closing of my curtains.
I am a big fan of SONOFF's Zigbee as most of their products are high quality and this one is no different.
Excellent device!!
Surpreendentemente bom, fácil de instalar e super útil
Curtain motor happy to recommend it
Very happy with the SonOff curtain motor. easy to install, and quiet opperation. As my curtains sit above the rail, I had to install to mechanism on the window side, so the motor is now hidden. I found the Video instructions easy to follow.
Already had the original zigbee controller and found easy link to.
I have a zigbee button to control it but it is also convenient to tug on the curtains to open or close them.
I have linked it to my samsung smart things app which is handy but have noticed the percentage of shade is opposite to the ewelink app.
Years ago I had installed another brand curtain motor on another window, it was louder, more expensive, more complex and harder to install.
I would recommend the SonOff curtain motor.
Thank you SonOff for making this device.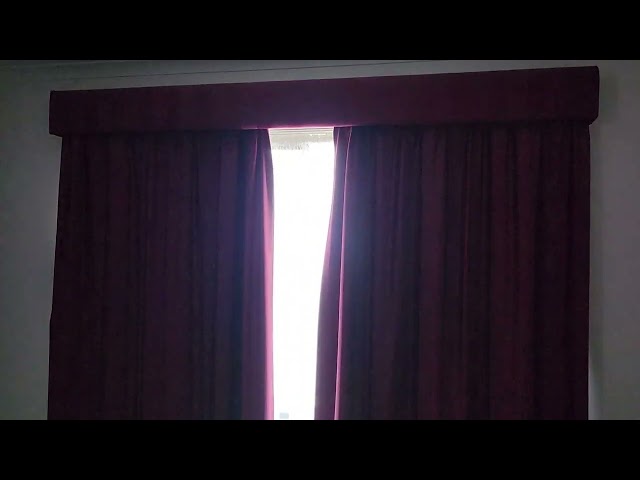 Excellent. Excelente dispositivo.
It worked very well for me, it is easy to link with alexa and google home. You must make sure that you have a zigbee hub and that the signal arrives well. I have the NSPanles pro in my bedroom and it detected it very quickly. Following the instructions, installation is very easy and practically without the need for additional tools. I made a change to the instructions installing it behind the curtain and now it is invisible. I highly recommend it for this type of curtains.