PSF-B Series 1-4 Gang Ultra Low Power ESP8285 Wi-Fi Switch Module
【ESP8285 Chip】 Ultra-low-power Wi-Fi switch module series based on ESP8285.
【4 Gang Switch Control】Used as a switch control for 1-4 household appliances. Either it can be controlled by the device button, or remotely controlled by connecting to APP (eWeLink)
【Specially designed for mobile devices and Internet of Things applicationsl】With the most competitive package size and ultra-low energy consumption technology in the industry. PSF-B series connect users' devices to the Wi-Fi wireless network for remote or local area network communication to achieve networking.
【Various packaging methods】Widely used in smart grid, smart transportation, smart home, handheld devices, industrial control and other fields.
Key Features:
Built-in 32bit MCU, and can double as an application processor
Support wireless 802.11 b/g/n standard
Wi-Fi @2.4 GHz, support WPA/WPA2 security mode
+20.5dBm maximum output power in 802.11b mode
Support device button control and Wi-Fi remote control
a)In the normal state: click the button (IO0 pulls down for more than 100ms) to control the relay on and off (IO12 output high/low level
b)In the pairing mode: click the button to exit the pairing mode.
Support timer schedule - including single, count down, repeat, and loop timer, see details in 4.5.
Support compatible pairing mode /quick pairing mode
Power-on status -The power-on switch status can be configured on or off through the APP, and the default power-on status is off.
Support OTA upgrade
Electrical Characteristics
1.Rated parameters
Conditions: VDD=3.3V±10% , GND=0V; test at room temperature 25°C.
Operating Voltage: 2.7V~3.6V
GPIO drive capability: Max: 12mA
Working current: Average current: ≈80mA ,
Maximum working current: 210mA
Standby: <200uA
Operating temperature: 0℃~45℃
Storage condition: Temperature: -10℃~75℃ ,
Relative humidity: 20%RH~80%RH
Wireless network type: STA/AP/STA+AP
Encryption mechanism: WEP/WPA-PSK/WPA2-PSK
Encryption type: WEP64/WEP128/TKIP/AES
Firmware upgrade:OTA remote upgrade
2. Wi-Fi parameters
Conditions: VDD=3.3V±10% , GND=0V ; test at room temperature 25°C.
Wireless standard: IEEE 802.11b/g/n
Frequency range: 2.412GHz-2.484GHz
Transmit power:
802.11b: 20±2dBm (@11Mbps)
802.11g: 17±2dBm (@54Mbps)
802.11n: 14±2dBm (@HT 20, MCS 7)
Receiving sensitivity:
802.11b: -91 dBm (@11 Mbps, CCK)
802.11g: -75 dBm (@54Mbps, OFDM)
802.11n: -72 dBm (MCS7)
Antenna type:Ceramic patch antenna
Tips: If you want to know detailed product features, WIFI radio frequency marking, PCB design, package information, module type and pin definition, please see the product application guide.
Single Gang: https://itead.cc/diy-kits-guides/psf-b01-application-guide/
Multi-Gang: https://itead.cc/diy-kits-guides/psf-b04-application-guide/
It will be that this module is not found with the 110ac power source
circuito electronico
It will be that this module is not found with the 110ac power source
Small but powerful
Great little devise and works really well.
Great for beginners to make projects using WiFi.
My only 2 concerns I have
1 of you have a router that has 2.4 and 5g and they uses THE SAME SSID. You must disable your 5g as it has paring issues... I'm sure some firmware could fix this problem
2 would be great to see this with more outputs 4 is good but maybe 8. I see unused pins on the board for potential outputs.
Overall a great devise. And easy to use.
Easy to Use Comes in 4 Sizes and it's very reasonably priced , What else you need to know, This...
It worked from the first power on. The pairing is straightforward and worked the first time on 2 out of 3 that I purchased, after checking over the connections it paired like the rest, I don't know why but more than like the issue was between the keyboard and the floor, SO.. Either way, the applications are endless to BluTooth-a-Phy anything really. I would absolutely agree with the other reviewers, A Maker Pc board should be available with some breadboard compatible through-hole design. I'm interested in some custom software, or firmware as it were for these, ie. to disable the led for less power consumption to name one. The REAL power is from the E-we-link side, so many options with software and timers, etc. The Google integration is built-in. You can press a button to turn device or devices on or off, You can use your phone to do the same as well, and you can Tell google and Alexa to turn them on and off too. Crazy easy to use and implement but hard to solder. **AVERT YOUR EYES**
Breadboard and behind curtains pics to follow...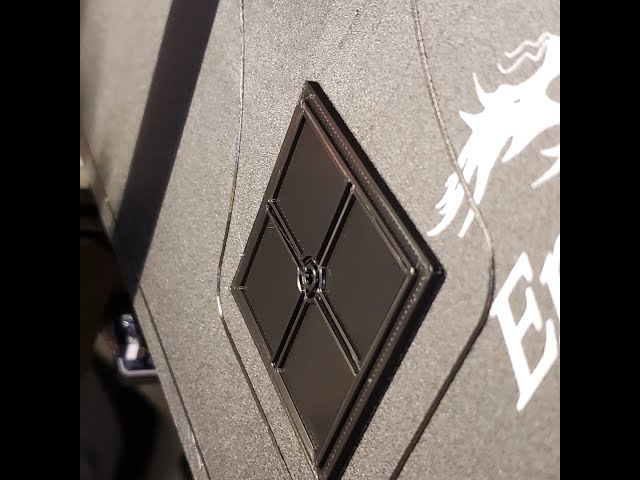 Reliable and easy to use
It was an experience that I had to take, and I am very grateful for finding this module. It just fitted my needs with its small size, I just could use it in every tiny corner.
One thing I have to consider as a negative point are the half-sizes holes. I tried to soldering even the thinnest wires, and experienced the fragile side of the module, when it loosen the mid-round connector with the softtiest movement . I know those holes are for mounting purposes, and my suggestion is that the manufacturer should let available a board of whole-sized holes, one could mount in different areas and ways.
Instantly can be programmed and connected to the wi fi, no worries at all.