5.0" Nextion Intelligent Series HMI Touch Display
NEXTION Black Friday Sale:
Buy 2 Get 10% OFF+ $30 OFF on Orders over $199 with Code NEXTION30
Valid Until Dec 10
NX8048P050-011C is a Nextion Intelligent series 5.0" capacitive HMI touchscreen without enclosure and SKU is 6920075776546
NX8048P050-011R is a Nextion Intelligent series 5.0" resistive HMI touchscreen without enclosure and SKU is 6920075776522
Nextion Editor Overview
Nextion Editor is a free human-machine interface (HMI) GUI development software for Nextion Basic Series, Discovery Series, Enhanced Series, and Intelligent Series. The software offers an easy way to create an intuitive and superb touch user interface even for beginners. Add a static picture as a background, define functions by components, you can make a simple GUI in minutes. The easy Drag-and-Drop components and simple ASCll text-based instructions will dramatically reduce your HMI project development workloads and develop projects rapidly in a cost-effective way. The Nextion product is the best balance HMI solution between cost and benefit with a low and decreased learning curve.
Versatile Character Encoding
With several character encoding, you are able to create the HMI project in your language characters and strings.
Fonts and Text Styling
The font creator allows you to generate the specific fonts applied in each component value or text attribute. e.g.Generate the font of "Arial" with Height "24" and Encoding "UTF-8"
25+Amazing WYSIWYG Components
Easy-to-use components to customized GUI at screen side allow you to develop projects rapidly in a cost-effective way
Component Attribute Setting
The component attribute setting gives you the options to design all the aspects of the component that you need.
Free Simulator Debug
Debug the HMI project at any time even without the Nextion Display.The instruction input area allows you to send any Nextion commands to check the feedback and interactions.
Nextion Operational Commands
The operational commands allow users to program the HMI interactions by coding in Events windows
Text-based Instruction Set
Simple ASCll text based instructions will dramatically reduce your HMI project development workloads
Support Simple Assignment Operators
To handle the calculation and assignment for the text and Numeric data, the simple assignment operators help.
NX8048P050-011R Certification and Documents
NX8048P050-011C Certification and Documents
Nextion Technical Support
Additional information
| | |
| --- | --- |
| Weight | N/A |
| Dimensions | N/A |
| Brand | |
| Model | NX8048P050 |
| Display Size | 5.0″ |
| Resolution | 800*480 |
| Touch Panel | RTP/CTP |
| MCU | 200 MHz |
| Flash | 128 MB |
| SRAM | 512KB |
| EEPROM | 1024 Byte |
| GPIOs | 8, IO0-IO7 support input, output and component binding event, IO6-IO7 support PWM |
| RTC | Yes (CR1220) |
| Input Power | DC 5V 1A |
| USART Port | XH2.54 4P |
| Storage Temperature | -30 ~ 85 °C |
| Working Temperature | -20 ~ 70 °C |
| Nextion Editor Components | Text, Scrolling Text, Number, Xfloat, Button, Progress Bar, Picture, Crop, Hotspot, TouchCap, Gauge, Waveform, Slider, Timer, Variable, Dual-state Button, Checkbox, Radio, QRcode, Switch, ComboBox, TestSelect, SLText, DataRecord, FileStream, Gmov, Video, Audio, ExPicture |
| Component Opaqueness | Yes |
| Loading Effect | Yes |
| Animation | Yes |
| Video | Yes |
| Audio | Yes |
| Character Encoding | ascii, utf-8, iso-8859-1~15, gb2312, ks_c_5601-1987, big5, windows-874/1255/1256/1257/1258, koi8-r, shift-jis |
| Anti-aliasing font | Yes |
| Product Dimensions | https://cdn.nextion.tech/wp-content/uploads/2020/12/NX8048P050-011C-Dimension.pdf |
Excellent !
Service is awesome! Packaging is the best
Nextion are awsome.
Thank you.
The intelligent series are amazing
I purchased the Nextion Intelligent 5" capacitive touch display and I'm extremely impressed with the quality and performance of this display. I have many applications that I believe this display will work very well in. The delivery was fast, responsive and well constructed. I would recommend Nextion to anyone interested in purchasing a quality display.
The product is good and the delivery is very fast
Todo correcto
Sorprendido por la rapidez con la que me llegaron las pantallas que pedí. Y esta vez y la anterior sin coste añadido ninguno.
Seguiré contando y usando este producto. Es un producto muy bueno y funciona muy bien.
Customer satisfied
Good product and good service!
Fabulous screen !!
I've used Nextion 5" Intelligent displays in my "LockDownRadioControl" project (open-source code all on GitHub). Even the Enhanced version was good, but I've been especially impressed by the 'Intelligent' version to which I recently upgraded. The Capacitive touch and extra controls including audio and video make it very easy to use and extremely powerful. It lends a feeling of very high quality to my project reminiscent of an iPhone. I love the way media files can play straight from its sd card where there is plenty of room! Other model flyers have been so impressed that several are now building their own copies of this radio!!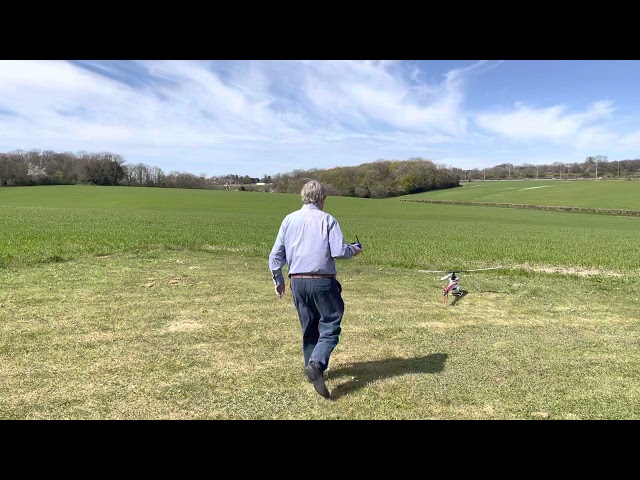 Great product
To be honest I haven't used the 5" Intelligent touchscreen, yet. It was initially ordered to become a touchscreen for a laser controller that I'm building. But, after considering its capabilities, I've decided to upgrade to 2 * Nextion 7" Intelligent HMIs, one for each hand, with 4 control levels (pages), communicating with each other and the synth processor over I2C. Perfect! Those have just arrived.😎
Enough computing power to stand alone without the need of an external controller
There is enough commands using the development software and add on I/O board to make use of this panel to stand alone without the need for an esp32 or Pi to make a working display project. The onboard CPU is plenty fast enough to make convincing animations. The development software has the feel of dumbed down old style Windows Visual basic.Very easy to pick up and learn to make use of the display. The add on speaker is not massively loud. But sounds clear when playing Audio. If you are prototyping I would recommend the add on USB power supply module to upload the code, rather than using the SD card to transfer your code, As using the USB add on board is so much faster and convenient.The clever use of debugging and sending command instructions over the serial port to the screen, opens up some real potential to link two panels together and crossing their RX and TX . They could send instructions and change variables between each other. This could make for some interesting projects.Would have been nice to have a lithium battery power management for a battery onboard. However with an easy to connect 5v input it won't be hard to connect a power bank.The display brightness controllable. And with clever use of the small instruction set the screen application is very customisable. I am pushing the screen and processor to the limit with my project of building a working slot machine using IR rotary sensor to sense coins in and a hacked servo using the PWM feature to pay out coins and IR sensors to count them out. The touch screen for button presses and animation for reels to spin. and making brighter images visible to simulate back lit graphics on and off . And clever use of variables to keep track of everything. Still work in progress. But am confident the screen is capable of running the whole project without the need of an external processor. The only issues i get is image refresh flashes when the image looses focus to another button or timer. I am sure with clever coding i might be able to reduce this or eliminate it.But as said i am pushing this device far beyond it's perceived application.
all ok
great quality and quite fast shipping.